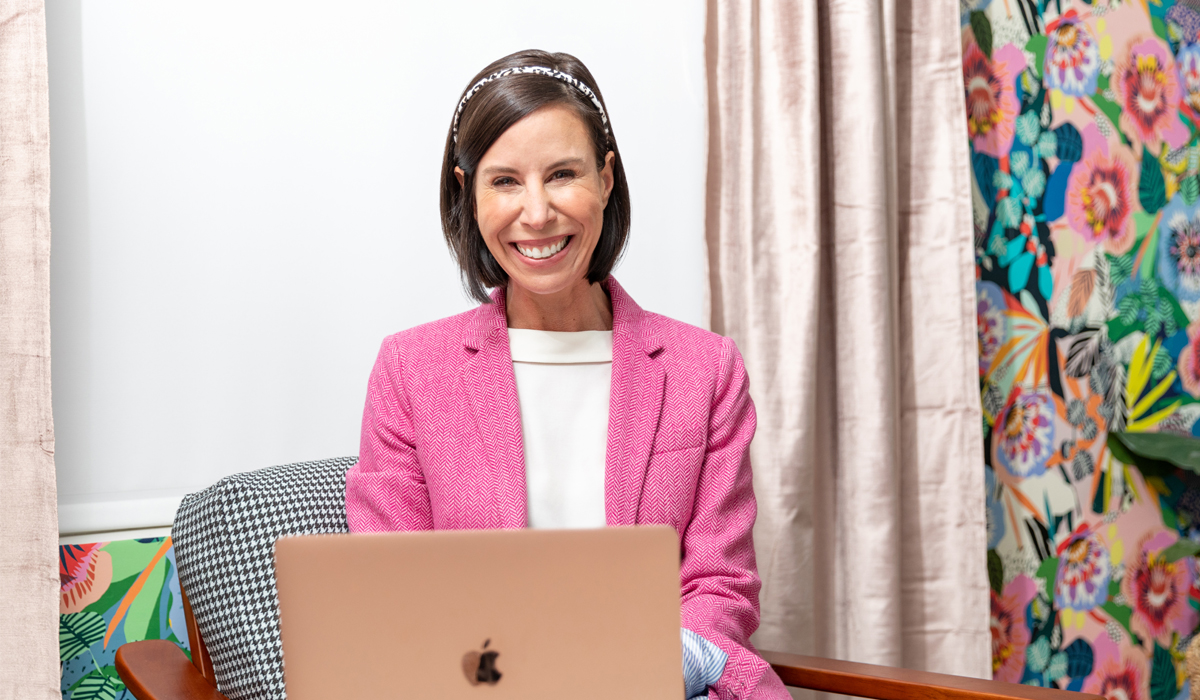 Education
Master of Education (M.Ed.)
Counseling I DePaul University
Board Certified Coach (BCC)
Center for Credentialing in Education

Certifications
Hogan Assessments
Certification I 2017
Intercultural Development Inventory
Qualified Administrator I 2016
​
Katie O'Malley, M.Ed., BCC
Founder + Executive Coach
Hello! It's lovely to meet you! My name is Katie O'Malley and I am a Leadership Coach + Educator with fifteen (15) years of professional experience serving the nonprofit, corporate and education sectors. Across these workplaces, I noticed that my strengths and values consistently steered me toward the support and development of others. In 2012, I translated this observation into action, earning a Master's Degree in Counseling and Board Certification in Coaching.
Coaching recent grads, experienced professionals, and small business owners aspiring to lead their teams and organizations is the most fulfilling, life-giving work on my resume. Earning the right to hear a client's story, and creating a partnership that encourages the design of their most authentic and courageous life, is an incredible privilege. I hope to have the opportunity to work alongside you in this way.
Currently, I work full-time as the Senior Associate Director of Leadership Development at The University of Chicago Booth School of Business and am building (en)Courage Coaching + Consulting as my passion project. At home, I love spending time with my partner and pups in our backyard, jumping on the Peloton for an energy boosting ride, and visiting my favorite spot in Chicago—Wrigley Field.
Connect with me today to explore how our work together can move you toward your most courageous ways of living and leading.
COURAGE
Living + leading with authenticity takes courage and sharing your vulnerability with a coach is an act of bravery. This belief is honored in every individual coaching session and small-business engagement by tailoring an approach to meet the unique needs, talents, and goals of each client.
Equity
So often, the folks with access to advanced development + training opportunities already hold leadership positions. As a matter of equity, we are committed to offering services that are rooted in cultural humility and financially accessible to traditionally underrepresented groups aspiring to lead within their teams + organizations.
Learning
As coaches, we are committed to your learning and our own. This means exquisitely listening to your stories during our sessions while maintaining exceptional curiosity for emerging leadership research + career trends outside of our work together.
My name is Carrie Lydon and I utilize a unique coaching approach that blends empathy, curiosity and accountability to create space for clients to reflect, look forward and develop solutions to current issues. My coaching philosophy is based on the premise that each individual has the wisdom and answers necessary to address their situation. As a coach, I help clients uncover those answers to create change in their lives and careers. The relationship between a coach and client is a partnership based on trust, respect, and results. Through partnering with my clients, I facilitate a transformational experience that accelerates personal and professional growth.
I am a certified Organizational and Leadership Coach from Northwestern University, where I also received a Masters of Learning and Organizational Change. I live in the Chicagoland area with my partner and dog and enjoy exploring the world through travel.
Connect with me today to explore how our work together can move you toward your most courageous ways of living and leading.
(en)Courage Coaching exists in the helping profession field—which means, we're here to help! We're ready to walk alongside you toward your goals, all you have to do is connect.
"As a professional with 30 years of experience in the human services field, I found myself out of work for the first time ever in the first part of 2020. I was feeling directionless, hopeless, and uncertain of my next career move. I reached out to Katie at (en)Courage Coaching Chicago for guidance. Through our sessions together, Katie had me complete assessments and talked me through the results which helped me to focus in on my strengths and needs. I was able to apply my newly discovered insights into a stronger resume and cover letter, but more importantly, into determining my next career move with better focus and reinvigorated confidence. I'm now in a job I absolutely love and feel 100% aligned with my career goals and passions. Katie's positivity, support and experience helped me get to a new level even this far into my career. I highly recommend Katie and (en)Courage if you're needing support to find (or rediscover) your joy regardless of where you may be on your career journey. She's AMAZING!" - Dave Thomas