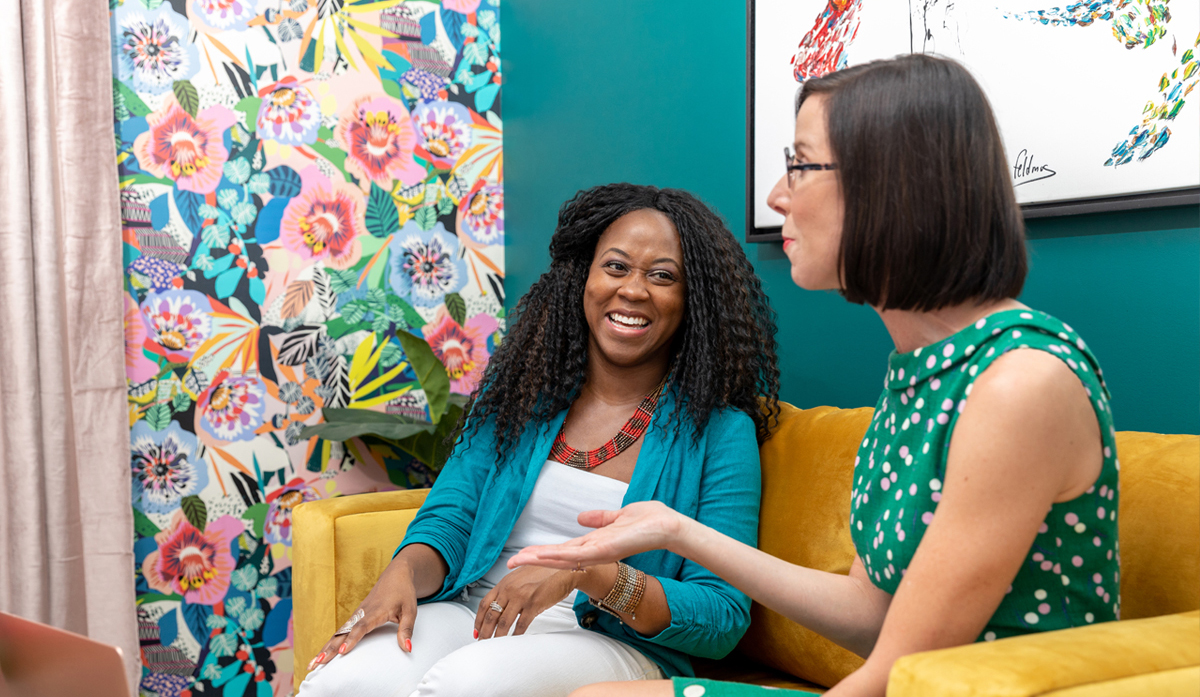 At (en)Courage Coaching, you will regularly hear us say, "Who we are, is how we lead, work, love, and play." As a result,
we work with every client to (re)discover their unique strengths and growing edges and design the career path, leadership practice, and/or courageous life that honors those talents.
Whether you are looking to pivot your career, lead your team, or enhance your day-to-day living, we are here to support your individual goals. Our areas of specialization include:
Career Development + Advancement
Perfect for Recent Grads & Career Changers
We got you covered from job application to compensation negotiation!
Leadership Development + Education
Perfect for New Managers & Small Business Owners
From motivating team members to creating a vision, no leadership challenge is too big (or small!) for coaching.
Authentic Living + Life Coaching
Perfect for Folks Struggling to Find Their Way
Let's identify your motivations, values, and interests as the foundation to build the life awaiting your awesome self!
Career Acclerator Program (CAP)
The (en)Courage Coaching Career Accelerator Program helps folks reclaim joy at work by aligning your strengths and drivers with workplaces and roles that honor the value you bring to the table. This outcome is achieved through three mechanisms over twelve (12) weeks: individual coaching, group coaching, and self-guided course modules.
The Career Accelerator Program ensures you receive the support needed to move through the job search process with confidence and intention. Our team has you covered from job exploration to compensation negotiation, and everything in between. If you're looking to change jobs, explore new fields, or recession-proof your career,  join The Career Accelerator Program today by applying here!
We are so lucky to work alongside Small Business Clients that are experts in their industries. From restaurant groups to orthodontic practices and every business in between, our clients know their industries! However, much of their training and education relied on cultivating knowledge specific to their field, not in the practices of leadership or talent development. This is where (en)Courage Coaching supplement your brilliance and provide:
Leadership Coaching for Business Owners and Executive Teams
Performance Coaching for New Managers and Employees
Colleague Coaching for Cross-Functional and Hybrid Teams
Workplace Wellness, Including Inclusion & Equity Education
From publications and podcasts to retreats and conferences, Katie loves to share knowledge in experiential and inspirational ways. While agile enough to speak on a variety of career and leadership topics, Katie truly captivates audiences when sharing ideas that activate authenticity and elevate well-being in the workplace. Give some of Katie's latest and greatest engagements a watch, then book her for your group!
Praise for Encourage Coaching
"As a first-time manager in my mid-20s, I cannot express the value that I have gained from working with Katie & (en)Courage Coaching. Katie has been an insightful, powerful resource to me as I learn more about my professional self - my strengths, my weaknesses, and ultimately, how I can thrive in a work environment. Katie's brilliant ability to listen, empathize, inspire, and prescriptively coach has resulted in numerous eye-opening revelations for me, and we've only completed 8 sessions so far... It's been extremely effective.
I have never worked with a career coach before, and I was surprised to find that the experience has filled a critical, missing component in my life. The 1:1 personalized format has created an intimate, safe space for me to grow and push myself. Further, I take actionable insights every single week to apply with my team of SDRs - many of whom have recently noticed improvements in my professionalism & communication skills.
I plan to continue working with Katie for the indefinite future as I continue to learn how to be my best self at work. I would recommend her services to anyone & everyone that is looking to thoughtfully reflect, introspect, and take their success to the next level. Forever grateful for (en)Courage Coaching and I know you will be too!"
- Natalie Browning
(en)Courage Coaching exists in the helping profession field—which means, we're here to help! We're ready to walk alongside you toward your goals, all you have to do is connect.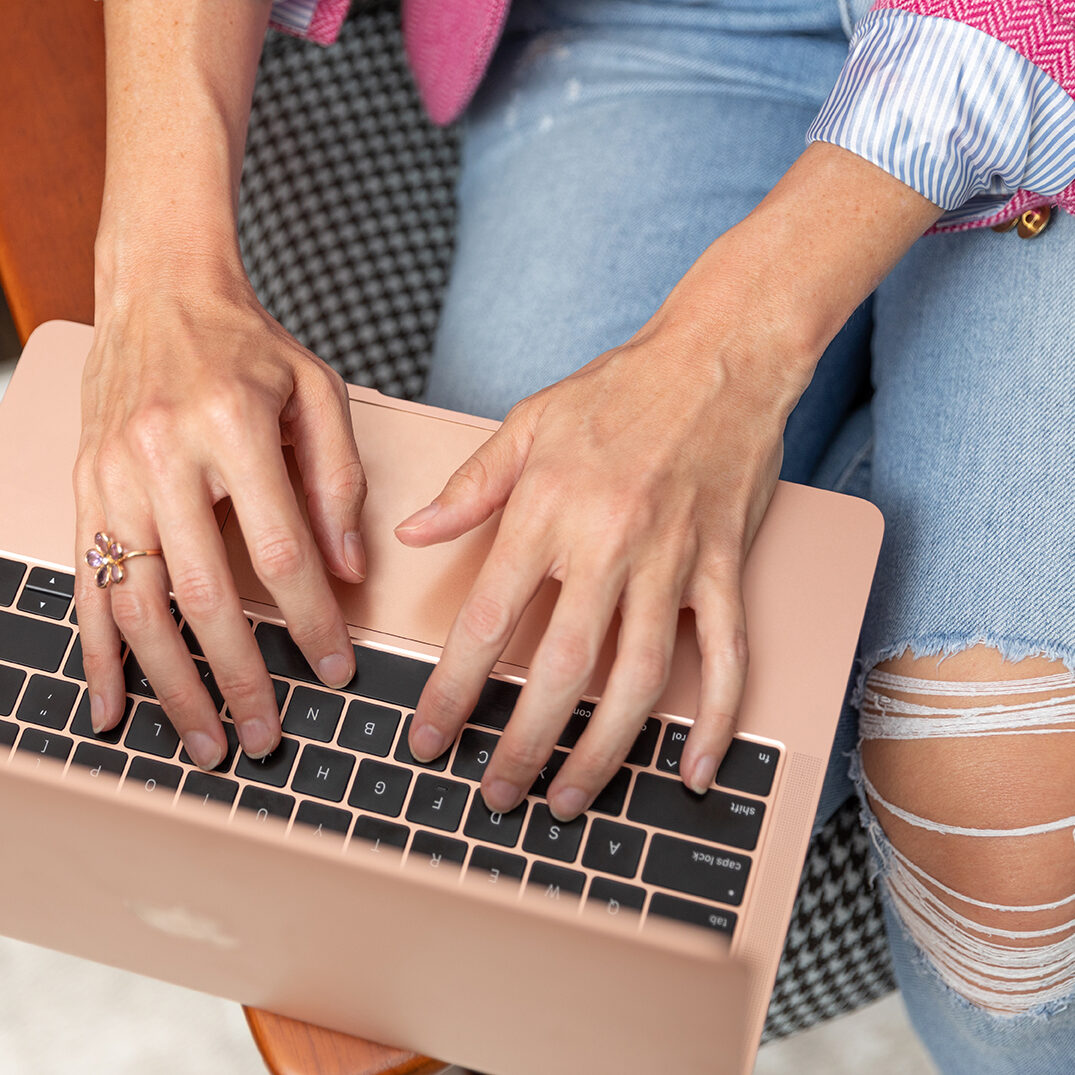 "Katie brings her A game to every coaching session. I think the coolest thing that happened was I became a different leader when I walked out the door. I was not only able to see my team members in a different way, I saw myself differently too- the insights take courage. It's hard work. If you are willing to put in the time and energy my suggestion is to have Katie join. She bought me to a different level. My teams numbers went up, our productivity went up and the quality of our downtime went up. I can say Katie is still my business coach - her knowledge carries me through some tough times. Katie encouraged me to focus snd create a foundation. It really works! I've recommended her to a lot of people in every business." - Ally Ballard